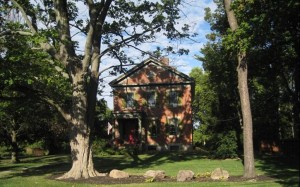 Welcome to the Blue Ash Historical Society website.
The Blue Ash Historical Society was organized in April 1986 and incorporated in 1987.
Our vision
To preserve and promote the historical heritage of Blue Ash for the betterment, enlightenment and well-being of its citizens.
We learn about Blue Ash history from its first pioneer families in 1791 to the continuation of the Summit Park development in 2017 and beyond.
Our mission
Collection—documents, photographs, artifacts, historical records
Documentation—maintaining inventory and catalog of all materials using archival-approved methods
Education—offering exhibits, events, presentations, open houses and publications
Evaluation—of current events in Blue Ash for future generations
Membership
Dues are $10 per year.  Contact  President Tom Bell tomnkt421@aol.com .
We have had requests for History of Blue Ash, Ohio 1791-1991 by Mary Lou Rose.  If anyone has a copy to sell, please let us know.  You can contact Marlene Morris at frankmarlene@gmail.com or through our Facebook page.  
The Hunt House doors opened to the public in 2006.  Since then, thousands of guests have taken a step back in time.   We celebrated in style for the December 2016 open house and had a great turn-out of guests.
Like us on Facebook!  Blue Ash Historical Society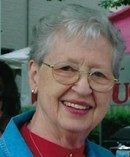 We regret to report the passing of Ruth Wood (1928-2018).  The Blue Ash Historical Society was truly enriched by her contributions, and she will be greatly missed by all who had the privilege of knowing her. Our sincere condolences to her family.
April 14, 2018 Open House
1-4pm
Be our guests! We are so pleased to welcome four women from the Ladies Living History Society of Greater Cincinnati. These lovely women will entertain, enlighten, and explain the authentic costumes of the day as well as the role of women in an era very different from the 21st century.
Please visit their Facebook page –Ladies Living History Society of Greater Cincinnati–to learn much more.
Introducing Margo Jang
Learn more about Margo on her Facebook page and know why we are so excited about this event!