The City of Blue Ash provided the musicians and the refreshments, and the Blue Ash Historical Society members hosted a very well-attended three-hour open house.  It was a lovely way to welcome in the holiday season.  From the festive decorations to the antique Christmas figurines, it was a step back in time.  The Society wishes to thank our guests and the City for all they have done to maintain the rich history of our community.  We look forward to 2013!
The musicians were amazing…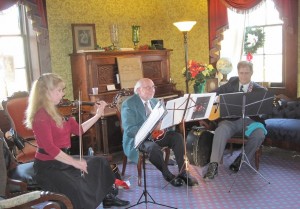 which meant it was time to trip the light fantastic!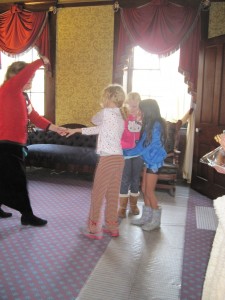 We were pleased to have a visit from some of the Girl Scouts who toured the house in April and returned to plant flowers.  Their good deed was so appreciated!  The flowers were lovely all summer long.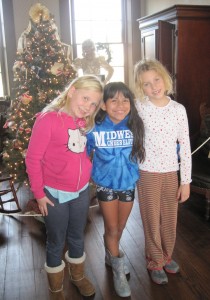 And, here are some photos of the antique figurines on display: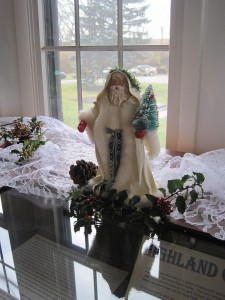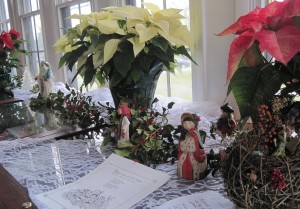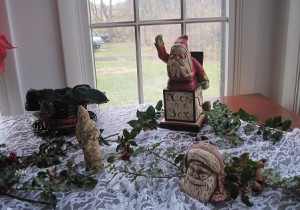 There were several requests for the wassail recipe, and we thank Katie Bell for the recipe used by Betty Bell.  
Christmas at Glendower
WASSAIL
Simmer:
Three cinnamon sticks and 1 Tbsp whole cloves in one-quart of water for 30 minutes to one hour.  Strain.
Add:
Spiced water to one gallon apple cider, one 12-ounce can frozen orange juice concentrate and one 12-ounce can frozen lemonade concentrate.
Serve warm!