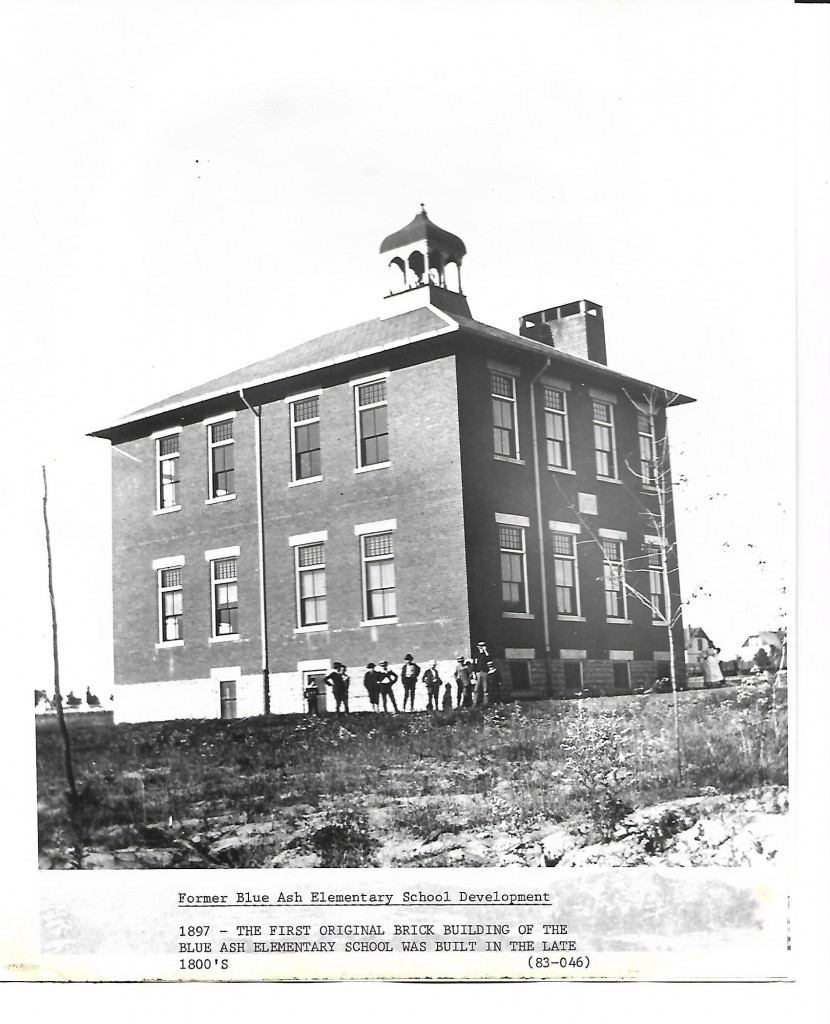 This photo dates to 1897 and was taken on a glass plate negative.  Arthur F. Glos developed the photo as shown.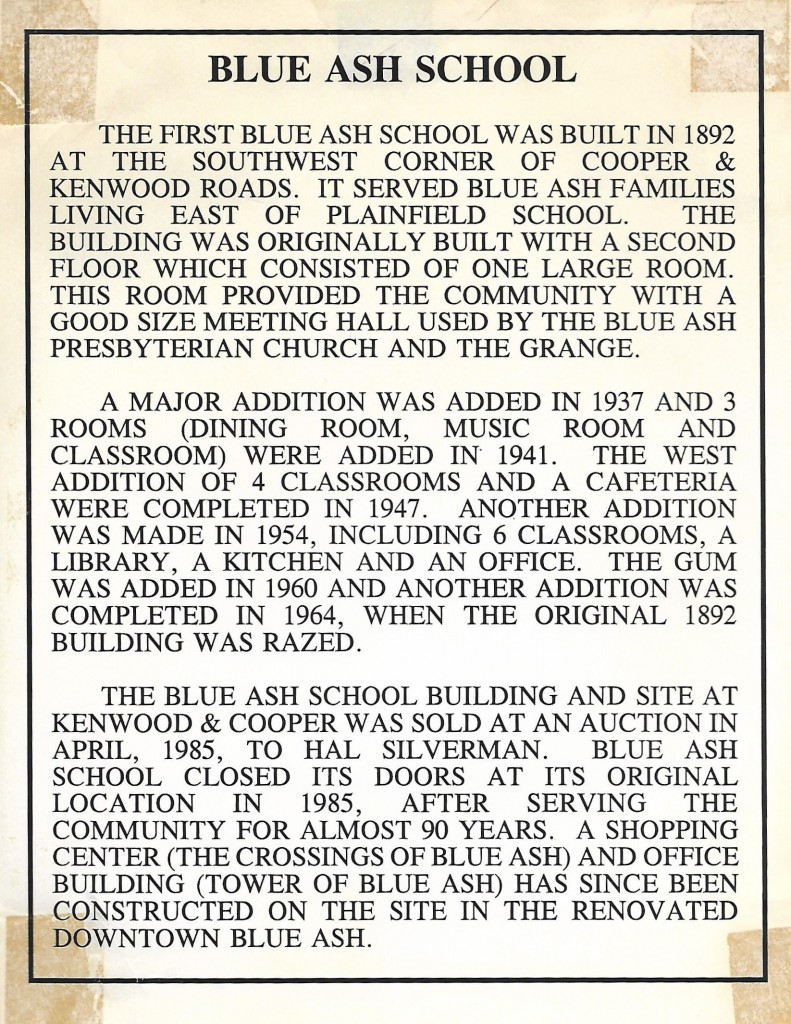 *Gym was added in 1960.  We're pretty sure "gum" was not ever permitted in this school.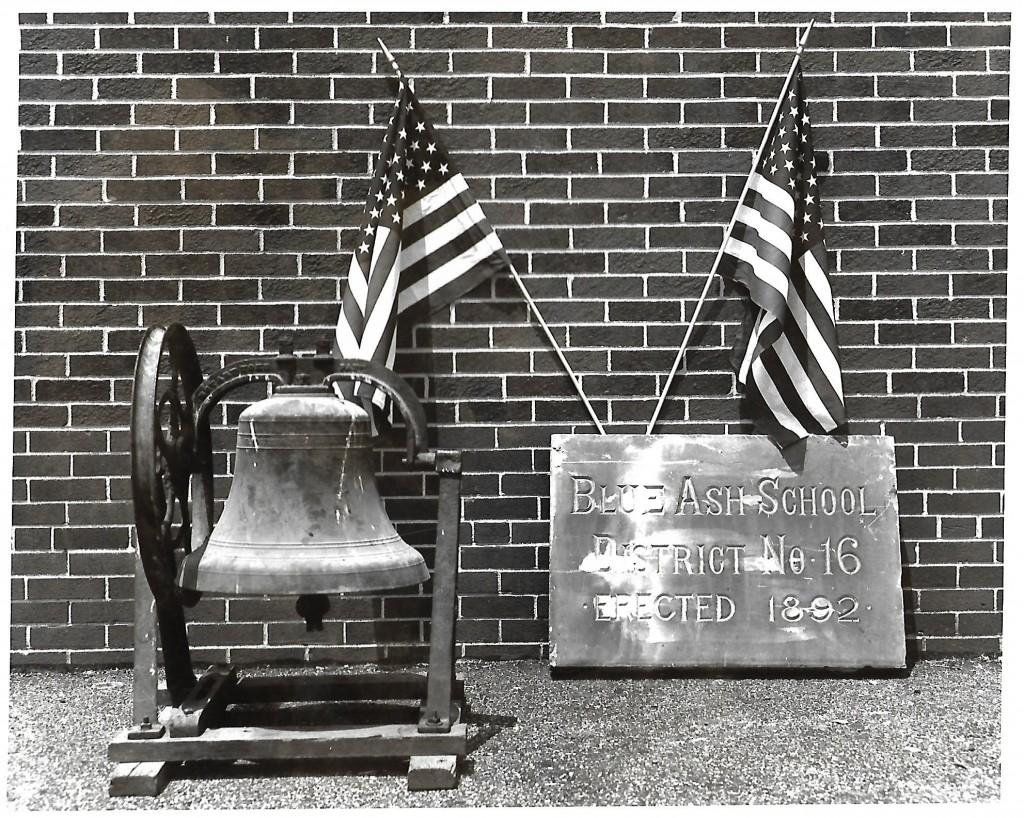 The name stone and bell from the 1892 Blue Ash building on the corner of Cooper and Kenwood Roads were on display at the closing ceremony of the school on June 8, 1985.  The stone and bell were taken from the 1892 building when it was razed in 1964.  The name stone and bell were on display at the former Blue Ash Elementary School at 8522 Kenwood Rd.   Photo by Arthur F. Glos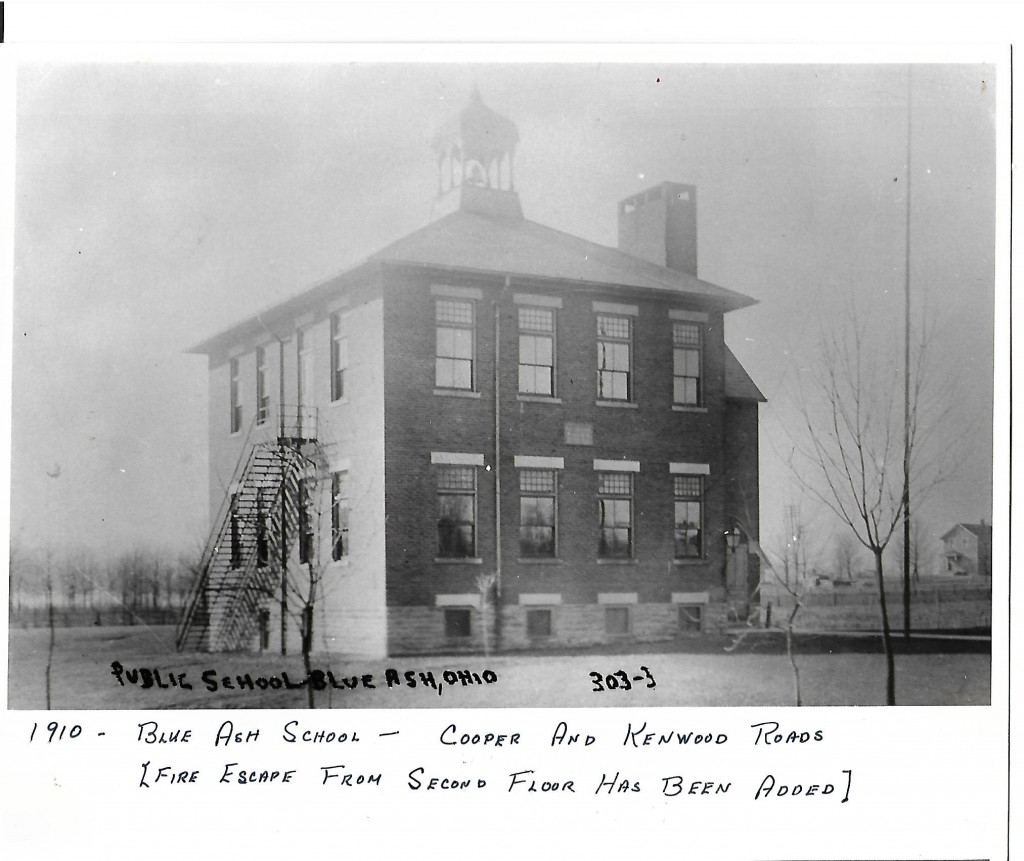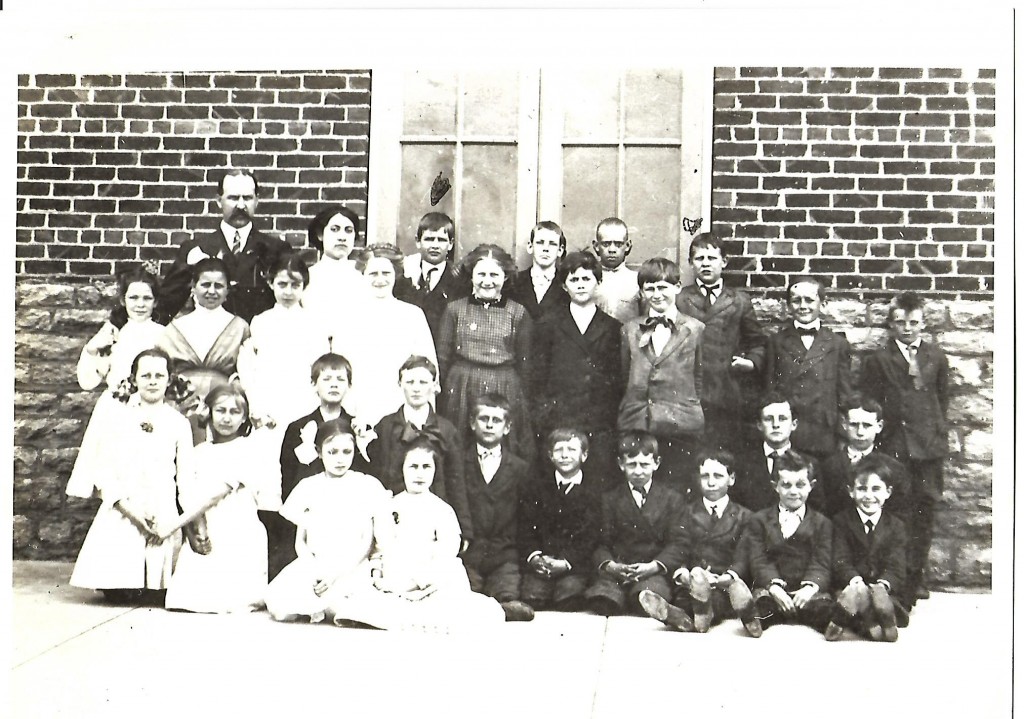 The above was Allen Smethurst's class.  Year unknown.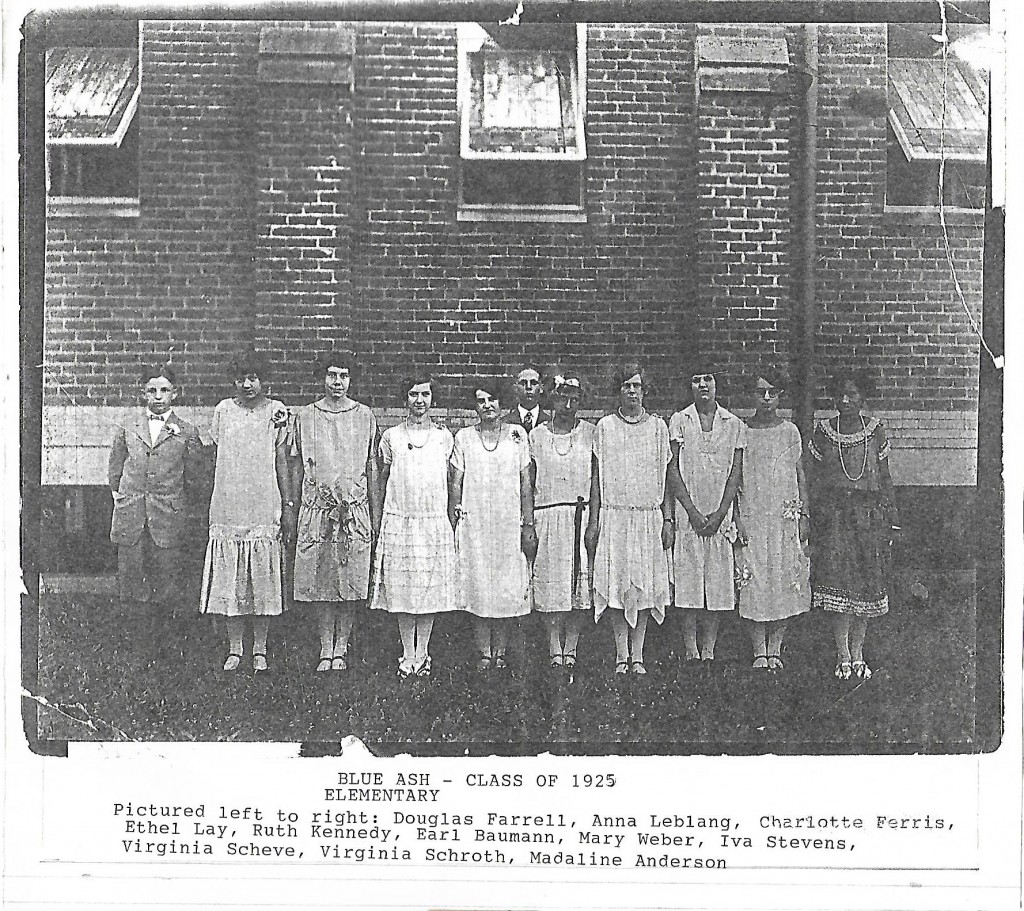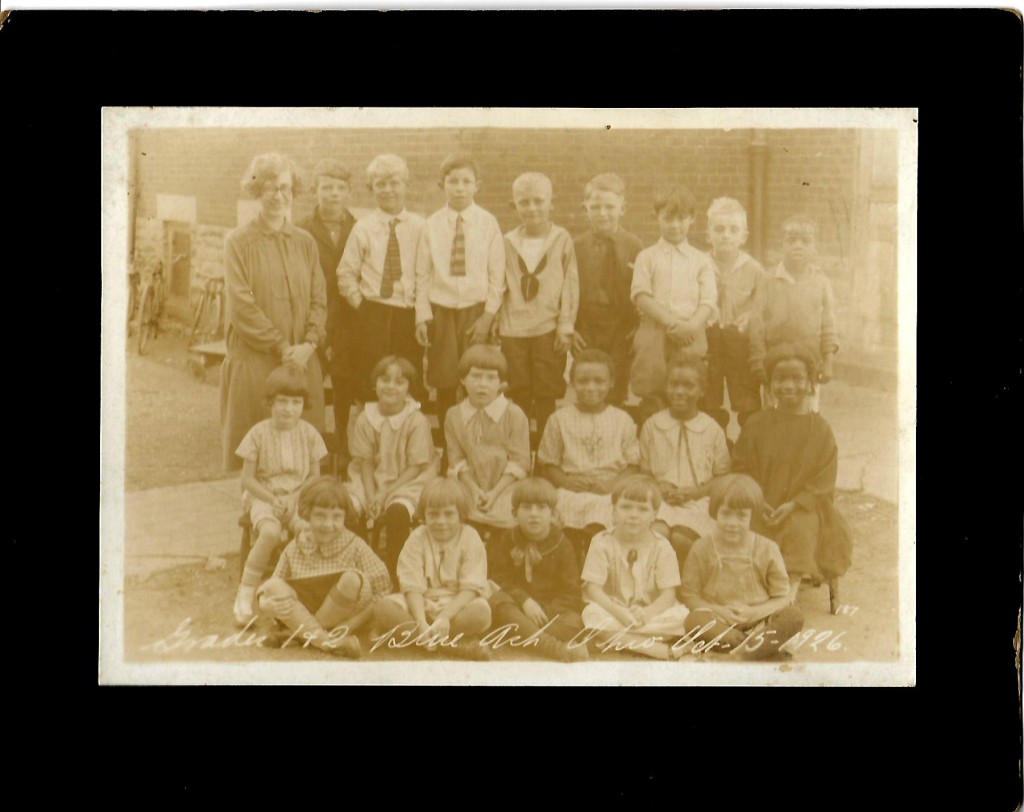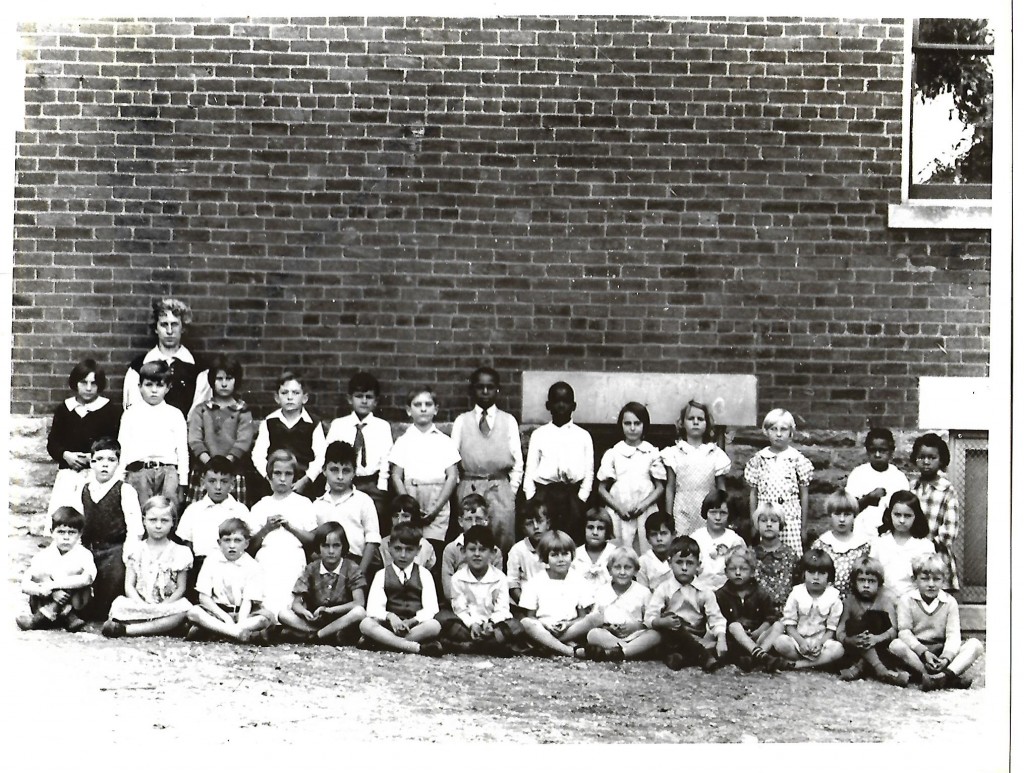 Above, 1933.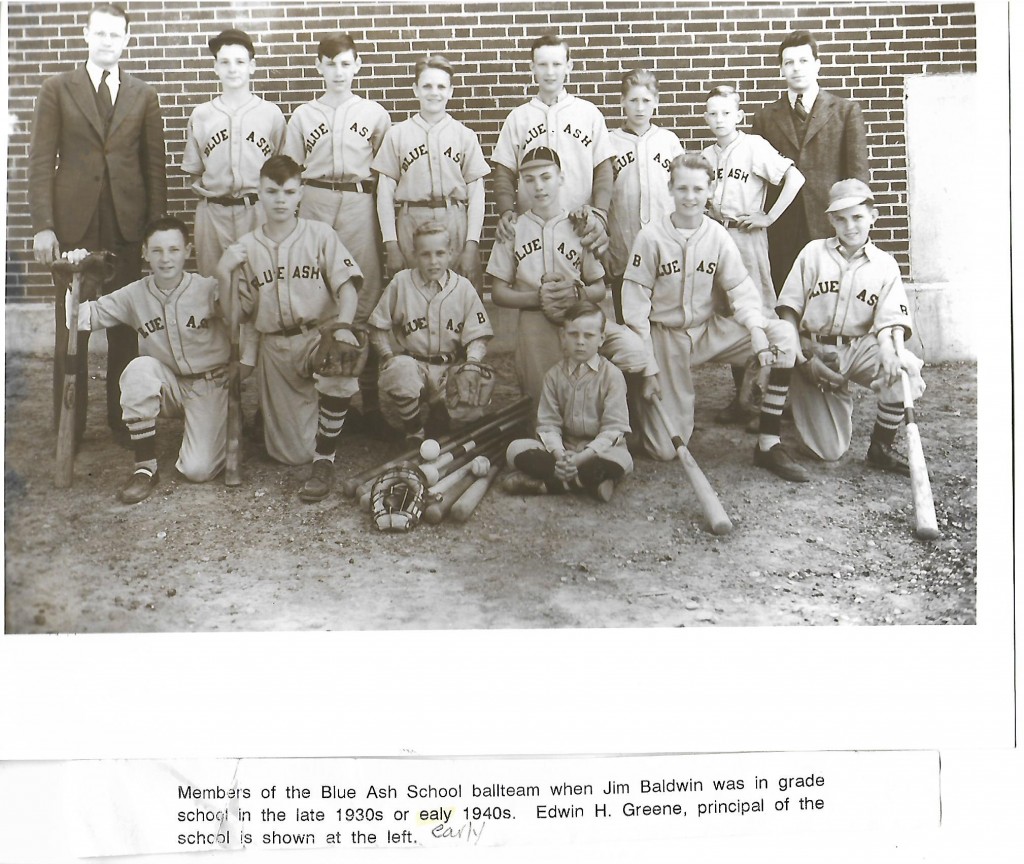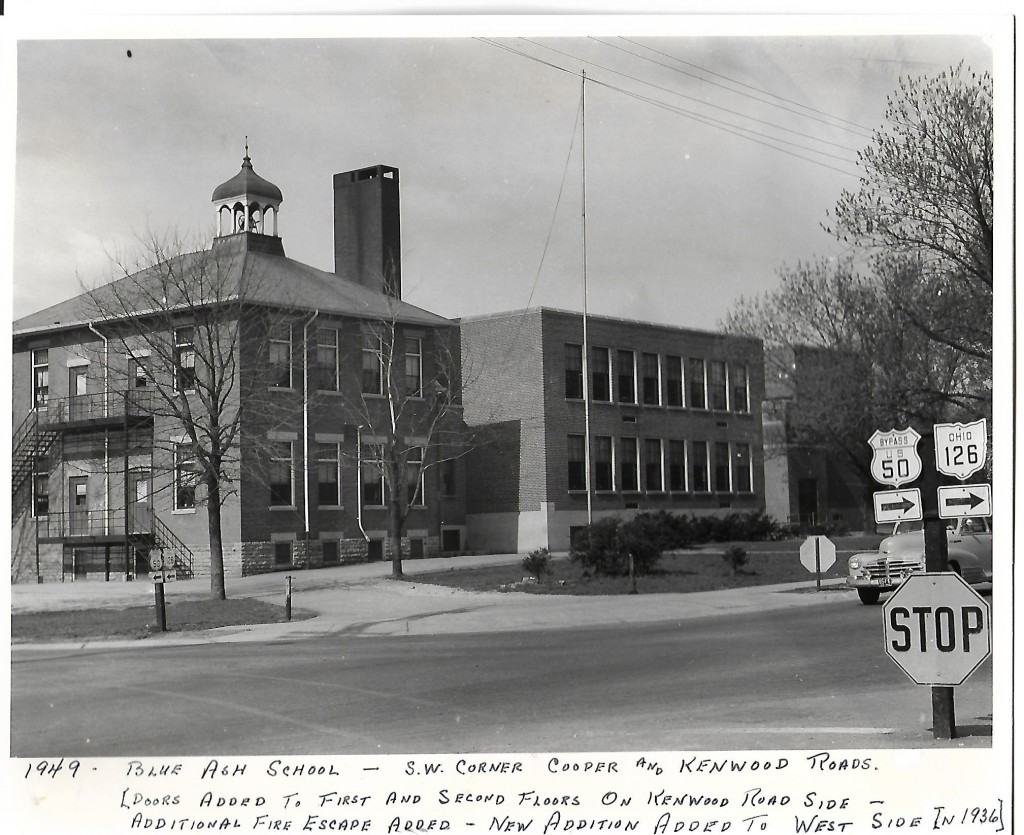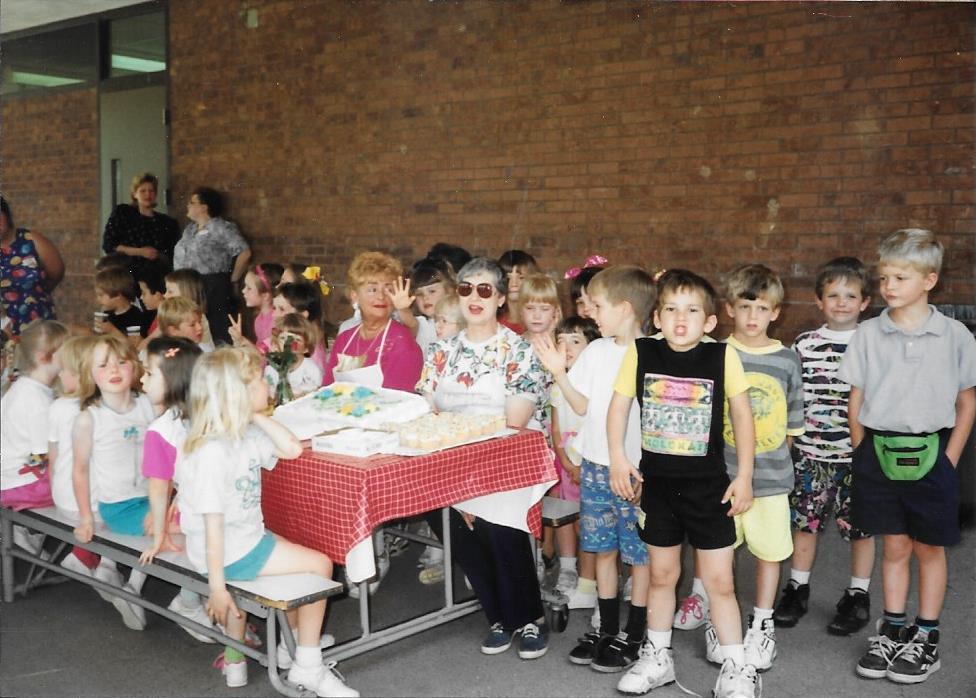 This photo was taken in June of 1990 when Mrs. Wood, kindergarten teacher, retired from Blue Ash Elementary.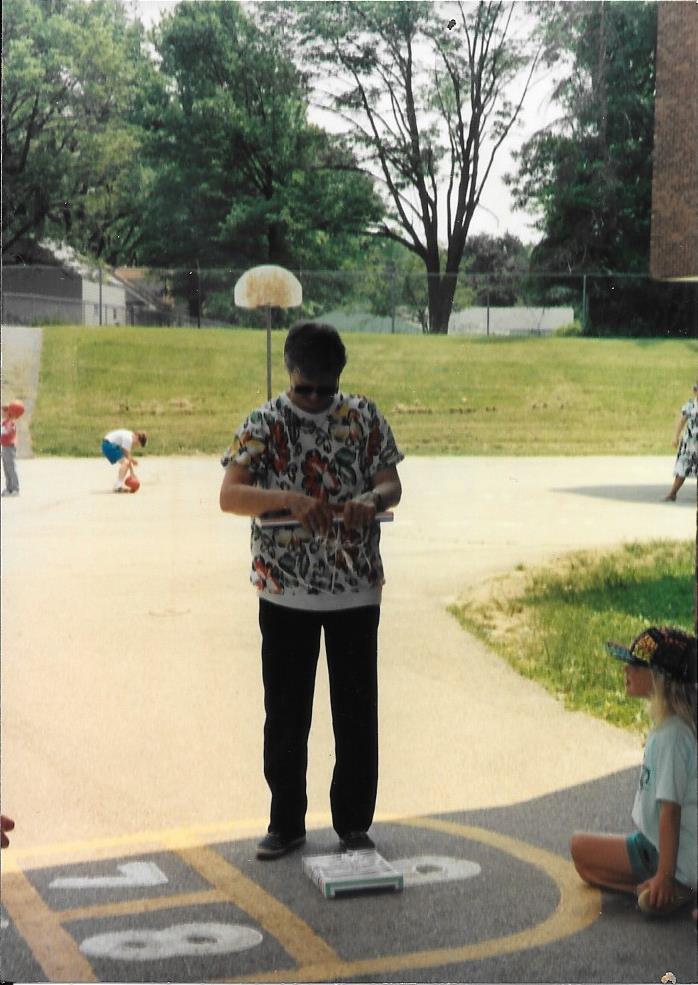 Mrs. Wood with student Lisa Morris
We have no information on the following class photos.  They appear to have been taken at the Blue Ash School built in 1892.