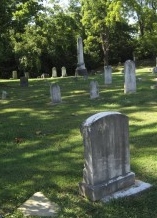 Welcome to the Blue Ash Historical Society website. The members are dedicated to collecting, preserving, and telling the story of Blue Ash and its citizens, from the first pioneer family that arrived in 1791 to the 12,000 who today call Blue Ash home.
 We have begun archiving boxes of photos and documents. If you like puzzles, mysteries, and history this may be for you.  Our goal is to provide easy access to the history of Blue Ash and its people.  New faces are always welcome!
We offer private tours of the Hunt House.  For more information, call Tom Bell at 
513 324-7145.  
Please note that the house is not handicap accessible.
The Blue Ash Historical Society meets monthly.
We meet at 7:00 pm on the second Thursday of each month.  We will meet at the Blue Ash Recreation Center from January through March and in November.  From April through October, we will meet at the Hunt House, located at 4364 Hunt Road, Blue Ash, OH.  We do not meet in December.  Please contact Tom Bell at tomnkt421@aol.com or 513-324-7145 for further information on monthly meetings.  Changes may occur without notice.  We suggest first time attendees contact Tom Bell.
The Hunt House doors opened to the public in 2006.  Since then, thousands of guests have taken a step back in time.   We celebrated in style for the December 2016 open house and had a great turn-out of guests.
Change is in the air!  New members with great ideas, fantastic donations, and a storehouse of memorabilia have come together so that each open house is an opportunity for us to share more of our discoveries.
The Hunt House will be open to visitors from 1:00 to 4:00 pm on July 15, 2017.
We are pleased to present Mr. Chris Burns, Civil War Historian, former Adjunct Professor of History at Northern Kentucky University.
 He will speak on The Siege of Cincinnati, 1862.  In 1862, the Siege of Cincinnati was a major event that helped define the resolve of the people in this region. Cincinnati was under assault from an enemy whose goal was to pillage and burn the city, leaving only destruction and fear in their wake. Over 60,000 volunteers poured into the city from five states to stop a Confederate onslaught that ripped through Kentucky virtually unchallenged, before turning north to threaten the Queen City. This is their story of patriotism, selflessness and courage.
Presentation begins at 1:30 p.m. (approximately one-half hour duration)