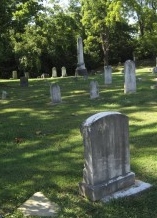 Welcome to the Blue Ash Historical Society website. The members are dedicated to collecting, preserving, and telling the story of Blue Ash and its citizens, from the first pioneer family that arrived in 1791 to the 12,000 who today call Blue Ash home.
 We have begun archiving boxes of photos and documents. If you like puzzles, mysteries, and history this may be for you.  Our goal is to provide easy access to the history of Blue Ash and its people.  New faces are always welcome!
We offer private tours of the Hunt House.  For more information, call Tom Bell at 
513 324-7145.  
Please note that the house is not handicap accessible.
NEW!!!
We often have questions about the Hunt Barn and are pleased to add a page dedicated to this historic building.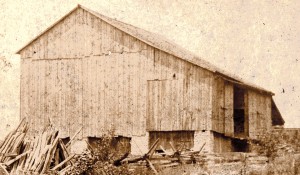 The Hunt House Over the Years is new and chronicles changes to the house over the years.
Visitors enter the foyer of the Hunt House and glance at the stairs to the second floor.  They then ask when they will be able to visit the second floor.  We are not now permitted to take guests up the steps, but the next best thing is a photo of a recently and beautifully decorated room.  Take a tour on the Hunt House Second Floor page.  
We have also opened a page entitled Donations thanks to generous donations from Bill Reed and Diane Glos.   All donations go through and become property of the City of Blue Ash.  We are so grateful to our donors!  
The Blue Ash Historical Society meets monthly.
We meet at 7:00 pm on the second Thursday of each month.  We will meet at the Blue Ash Recreation Center from January through March and in November.  From April through October, we will meet at the Hunt House, located at 4364 Hunt Road, Blue Ash, OH.  We do not meet in December.  Please contact Tom Bell at tomnkt421@aol.com or 513-324-7145 for further information on monthly meetings.  Changes may occur without notice.  We suggest first time attendees contact Tom Bell.
The Hunt House will be open to the public on December 3, 2016 from 1-4 pm.
It has been ten years since the Hunt House was opened to the public.  Thousands of guests have taken a step back in time, and we think it is time to celebrate.  Look for more news on the December open house.  Please mark your calendars!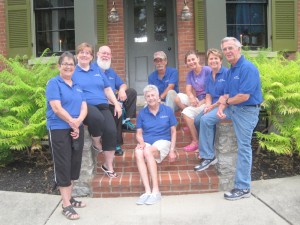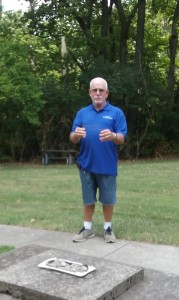 We are pleased to welcome new members Elaine, Dave, Jennifer, and Don!
Visit the Contact Us/Membership page to learn more about our dedicated and busy members!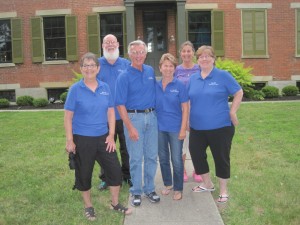 The Sycamore Senior Center has given boxes of photos to the BAHS. We intend to make these available to anyone who wants them.  We will keep them for one year, until April 20, 2017.  If you wish to look at them, please contact Marlene Morris at fgmo@fuse.net .
View photos from the October 8, 2016 tour of the Carpenter's Run Pioneer Cemetery at http://blueashhistoricalsociety.org/?page_id=1743